An experience beyond the currently popular, basic paint-and-wine-event trend, an afternoon with Portland artist Sam Roloff provides a more unique, tailor-able experience for individuals or couples.  A graduate of the San Francisco Art Institute, Sam has been a professional artist for over 15 years, and truly enjoys sharing his skills and enthusiasm with non-painters and the paint-curious.
In a three-to-four hour studio session, patrons can learn some fundamental painting techniques and apply those new skills to their own canvas.  Because of the individualized attention, sessions can be tailored to patron's interest and skill levels.  Depending on particular interests, a patron may wish to learn and practice a variety of painting techniques and compositional elements.  Sam would guide the patron through some of these fundamental secrets to painting an image; the patron will have a canvas upon which to practice and take home as a souvenir.  Alternatively, patrons may want to focus on a particular image or concept, from which Sam might guide them toward a finished product.
Regardless of the direction chosen, Sam's goal is to provide a welcoming entree to the world of an artist, as well as some fun and enjoyable hours spent learning lifelong artistic talents.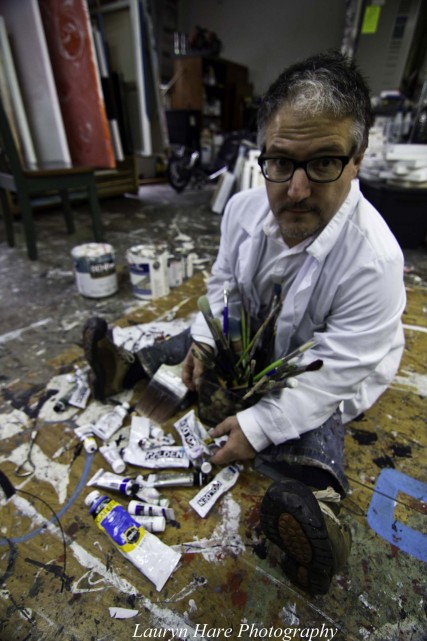 Sunday evenings at Flotoma Studio. (Other day and times available on request)
The next available session is Nov 29th 2015, book it soon before it fills up.
$250 for a four hour session.
Here is a short list of other available dates:
Nov 15th – booked
Nov 22nd – booked
Dec 6th  – booked
Dec 13th – open
Dec  27th – open
Jan 3rd – booked
Jan 10th – open
Jan 17th – booked
Jan 24th – open